Recent years, more and more people choose LED Headlight replacement bulb to replace their original halogen bulb. Because LED headlight has many advantages comparing with Halogen bulb, including brightness, energy saving, very long life, etc.
1. Super bright
LED Headlight bulb can project more than 3000~6000Lumen light, and Halogen bulb just is 500~1000Lumen, more than 300% comparing with halogen.
LED has very high energy transferring rate from electronic power to light brightness 30~40%, and Halogen has only around 10%. This is why LED not only very bright, but also energy saving.
---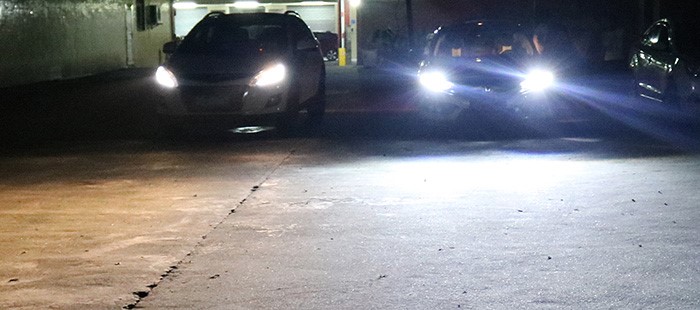 2. Very cool white color
Normally, LED headlight in the market projects 5000~6500K white light, very cool and clear when it is turn on.
---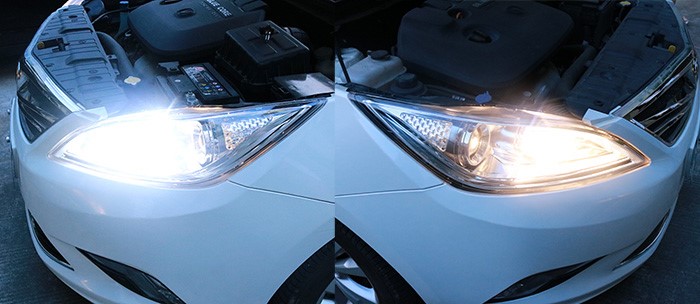 3. See further (LED 150 meters, Halogen 50 meters)
With powerful brightness and perfect beam pattern, LED headlight light can reach more than 150 meters (Halogen bulb is less than around 50 meters)
---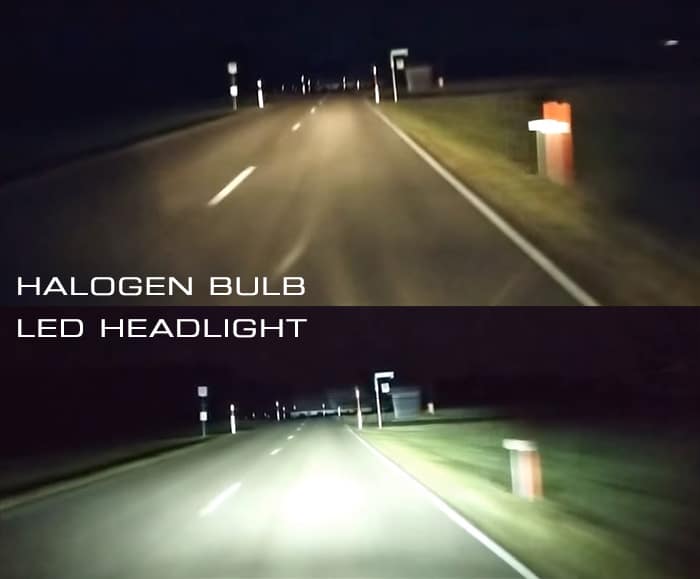 4. Energy saving and Eco-friendly
LED is lower 50% power consumption than Halogen.
LED is an energy saving and Eco-Friendly light source, most LED Headlight is 20W~40W per bulb, and Halogen bulb is 55W~100W per bulb. Car LED headlight can save your electric energy, reduce carbon footprint, using LED means protecting our earth.
5. Extreme long life (LED 3~5 years, halogen 6 months)
Life span: LED 10,000~30,000hrs (based on different quality level), Halogen is 300~500hrs.
Normally, LED headlight averagely could be used 3~5 years, Halogen is less than 6 months. Obviously, choosing LED headlight can save much money for you, very worthy and cost-efficient.
LED is "cold light source", very low temperature, LED is around 100℃ when it works, Halogen is more than 500℃. Lower temperature can provide longer life for electronic products.
TRENT adopts Copper PCB board and 10,000RPM cooling fan, LED is less than 90℃
---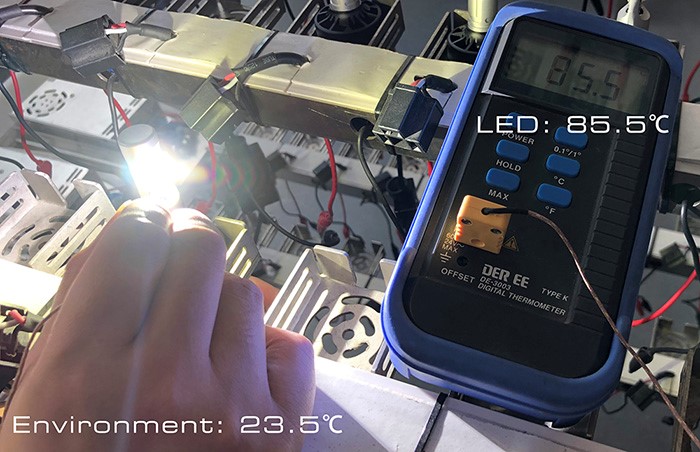 | | | |
| --- | --- | --- |
| | Halogen | LED |
| Brightness | 500~1000Lm | 3000~6000Lm |
| Power | 55~100W | 20~40W |
| Energy transferring rate | Around 10% | 30~40% |
| Average working lifespan | 300~500Hrs (less than 6 months) | 10,000~30,000Hrs (3~5 years) |
| Temperature | 500℃ | Around 100℃ |
| Launch time | Fast 0.1S | Fast 0.1S |
| Price | Lowest | Higher |