Product Description
Additional Info.
Quality Control
Product Description
Cree LED Headlight 9006 HB4 LED Headlight Conversion Kit
With 40W high power, Storm Cree LED Headlight can project more than 6000Lm and 6500K ultra white light. For best quality, we adopt imported CREE XHP50 LED, Red copper PCB board, Dual ball bearing fan and other good components to ensure excellent quality.
Product details:
| | | | |
| --- | --- | --- | --- |
| Product Name: | Storm LED Headlight bulbs-9006 | Color: | 6500K Ultra White |
| LED Chip: | CREE XHP-50 | Voltage: | DC12~24V |
| LED QTY(per bulb): | 2pcs per bulb for 9006 | Warranty: | 24Months |
| Current: | 2.9±0.2A | Working environment temperature: | -40~80℃ |
| Power: | 40W | Waterproof: | IP67 |
| Lumen: | 6000Lm per bulb | Certificates: | CE&ROHS |
Application: automotive headlamp bulbs/headlight bulb replacement, Car fog light bulb
Bulb base: H4 (HB2, 9003), H13 (9008), 9004(HB1)/9007(HB5) —H/L beam
H7, H8/H9/H11/H16JP, H10/9005(HB3)/9006(HB4), 9012 —Single beam
Business type: B2B, ODM or OEM
Company type: factory (Kwangtung / Guangdong province, China)
Client type: wholesalers / retailers / trade companies / chain store in car part territory and super market etc.
WHY LED
Comparing with Halogen and HID bulb, LED headlight not only is brighter and has better visibility, but also energy-saving, longer lifespan and more durable.
| | | | |
| --- | --- | --- | --- |
| | Halogen | HID | LED |
| Illuminance | 500~1000Lm | 2000~3000Lm | 4000~6000Lm |
| Power | 55~100W | 30~35W | 20~40W |
| Energy transferring rate | Around 10% | 20~30% | 30~40% |
| Lifespan | 300~500H | 3000H | 10000~25000H |
| Temperature | 500℃ | 300~400℃ | Around 100℃ |
| Launch time | Fast 0.1S | Slow 5~6S | Fast 0.1S |
For more details, please see our blog you will understand: LED headlight bulb VS halogen bulb.
WHY Storm
1. Super powerful light and better visibility
For brighter and high power light performance, we adopt imported

CREE XHP50

in Storm headlight conversion kit. It's more than 6000Lm (40W) , provide customers a super clear and wide visibility, makes drive become safer.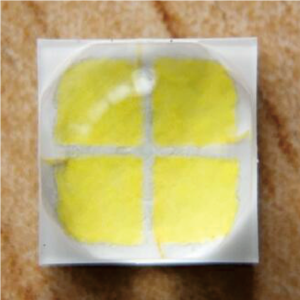 2. Durable and long lifespan:
A. Long lifespan: with CREE XHP50 LED, copper PCB board and dual ball bearing fan, Storm Cree LED Headlight can release heat efficiently, bulb temperature is lower, that makes Storm become very durable and long lifespan. We made continued burning test of Storm for more than 1 year (12 months), but Storm LED headlamp is still working.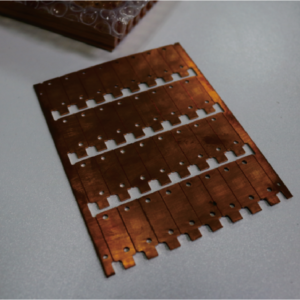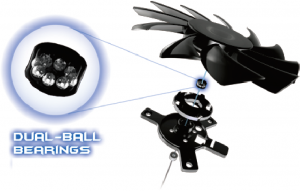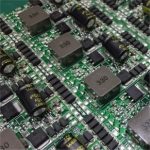 B. Luminous decay: due to good CREE LED and lower temperature, Storm LED headlight's luminous decay is very slow. You can see the test report as below.

C. Waterproof: we made test in water and ice, it also works well; waterproof rank: IP67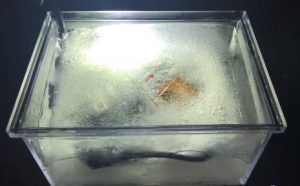 Based on the above characters, we have confidence to provide 2 years warranty service. Actually, according to our analyzing, we believe Storm best LED headlight conversion kit maybe can work 3-5 years due to the 1 year continued burning test.
3. Easy installation and Plug & play
A. Small dimension: after continuing upgrade (based on customer's suggestions), Storm CREE LED Automotive Headlamp dimension becomes very small, so it can be installed in almost every car headlight assembly without any modification.
B. CANBUS function: Storm LED automotive headlamps has a mature and stable electric system, it's available working in more cars. Also, with LED decoder, it can be used in almost 100% cars, even for new Dodge Ram, Jeep, Ford, BMW cars.
C. Multipurpose base: due to multipurpose LED headlight base, Storm bulb just has 7 items (H4, H7, H8/H9/H11/H16JP, H13, 9004/9007, 9005/9006/H10, 9012), and H13, 9005/9006/H10, 9012 3 items' bases are 360 angle adjustable, customers can adjust the base according to their headlight assembly for better light performance, very convenient.
4. Professional customized and after-sales services
Customized service:
A. We can put your logo on the products.
B. We are able to design customized package for you.
C. Our R&D team can upgrade products based on your need.
After-sales service:
A. Our professional sales team can answer your product questions.
B. For installation and CANBUS question etc., our North American branch can reply you. They are veteran in practice. Also, they can speak English, French, Spanish, Italian, Arabic and so on.
Additional Info.
Quality Control